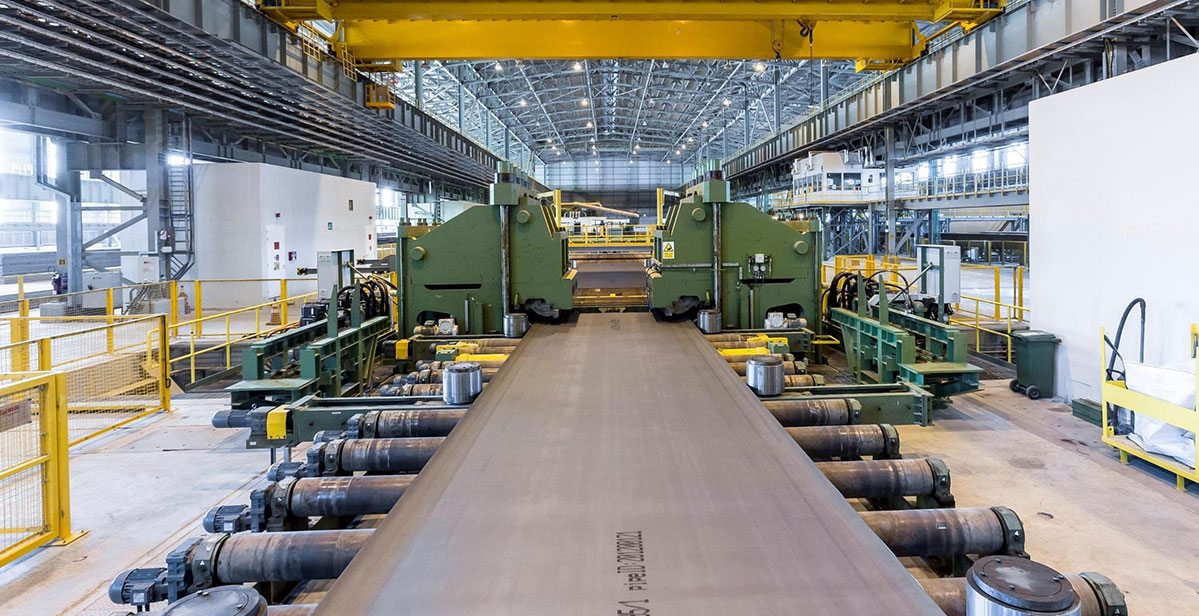 Pre-Bending Line
Edge Pre-bending / crimping prior to forming in JCO press.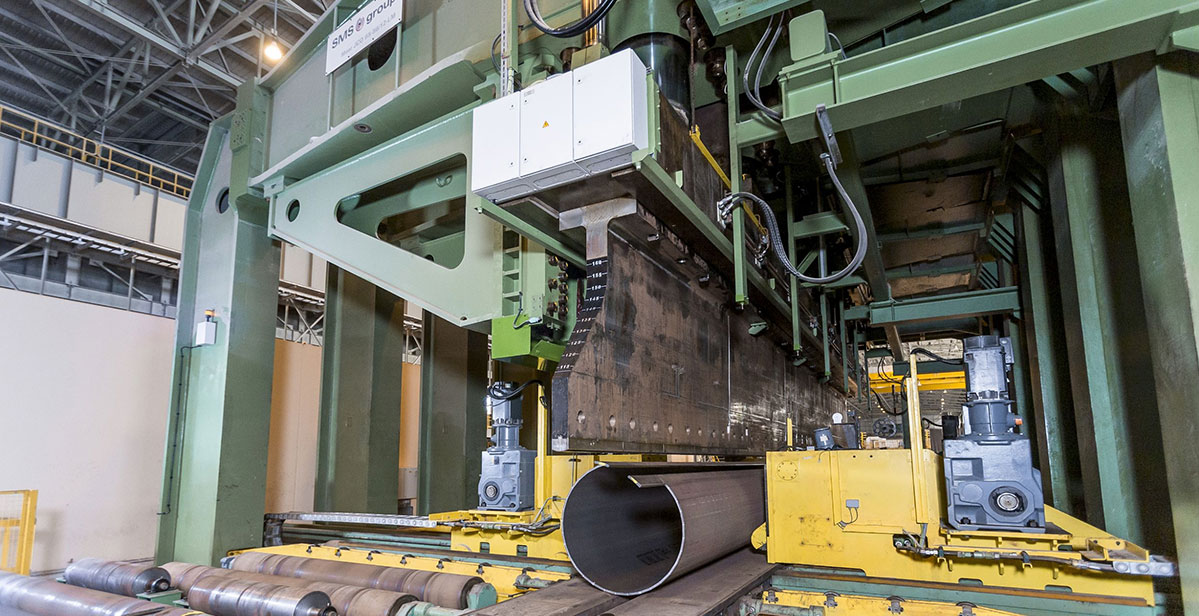 Pipe Forming
6500 ton JCO Press for pipe length up to 13.0 meter.
2nd generation JCO with laserassisted automatic shape control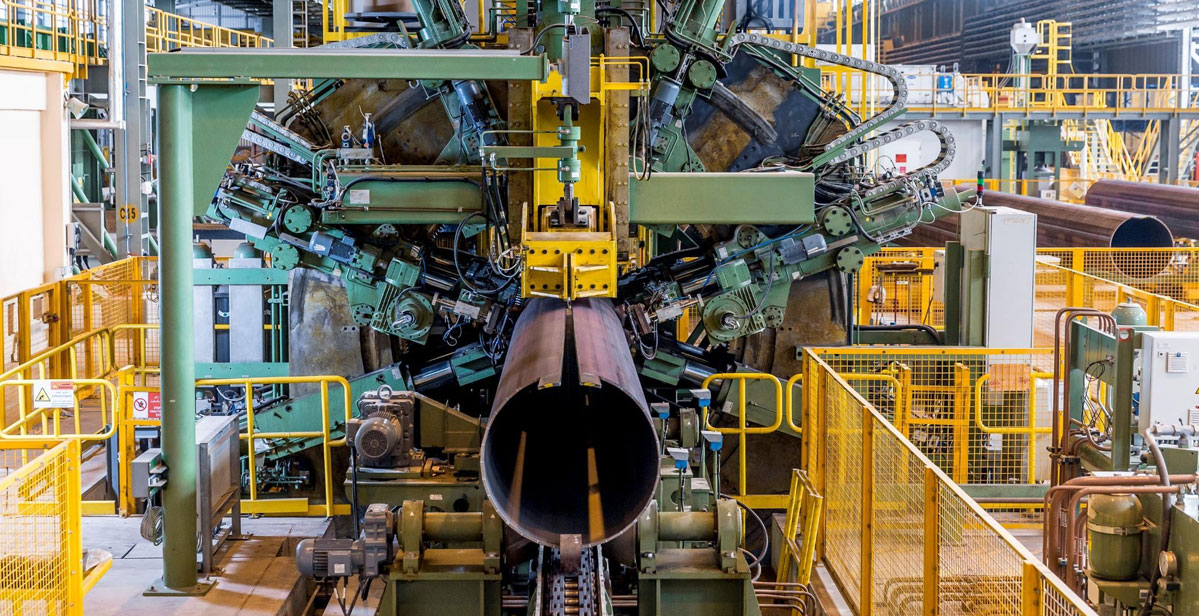 Tack Welding
Continuous automatic tack welding. The seam is temporary and will be replaced with an inside and outside seam during subsequent processing.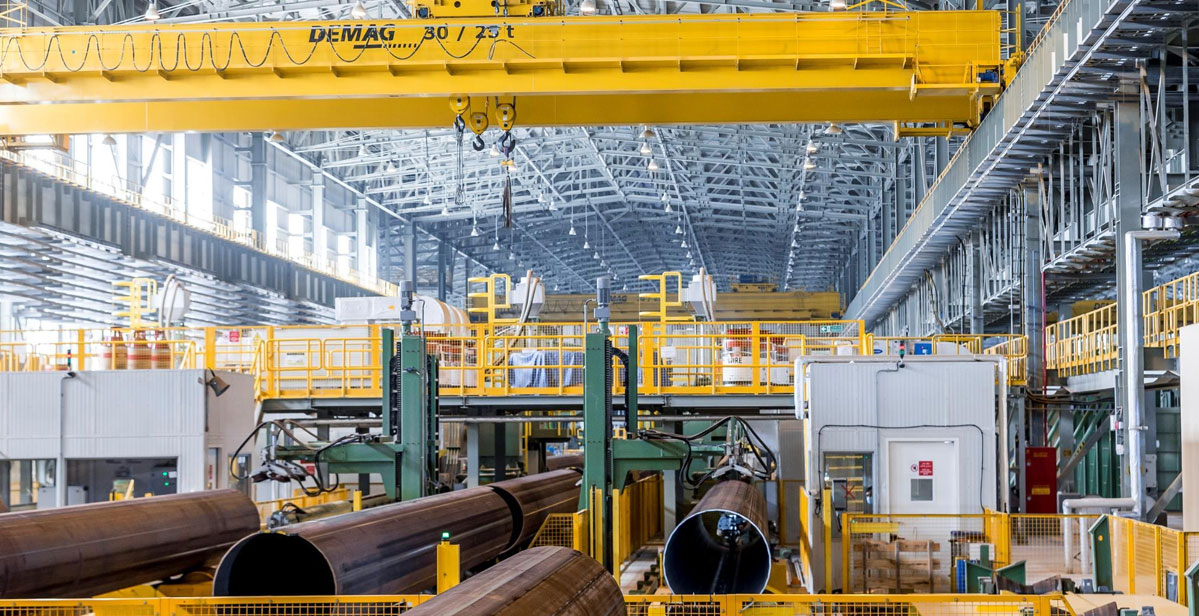 DSAW Inside Welding
3 Inside Welding Lines (SAW) – with 3 to 4 welding heads for efficient single pass welding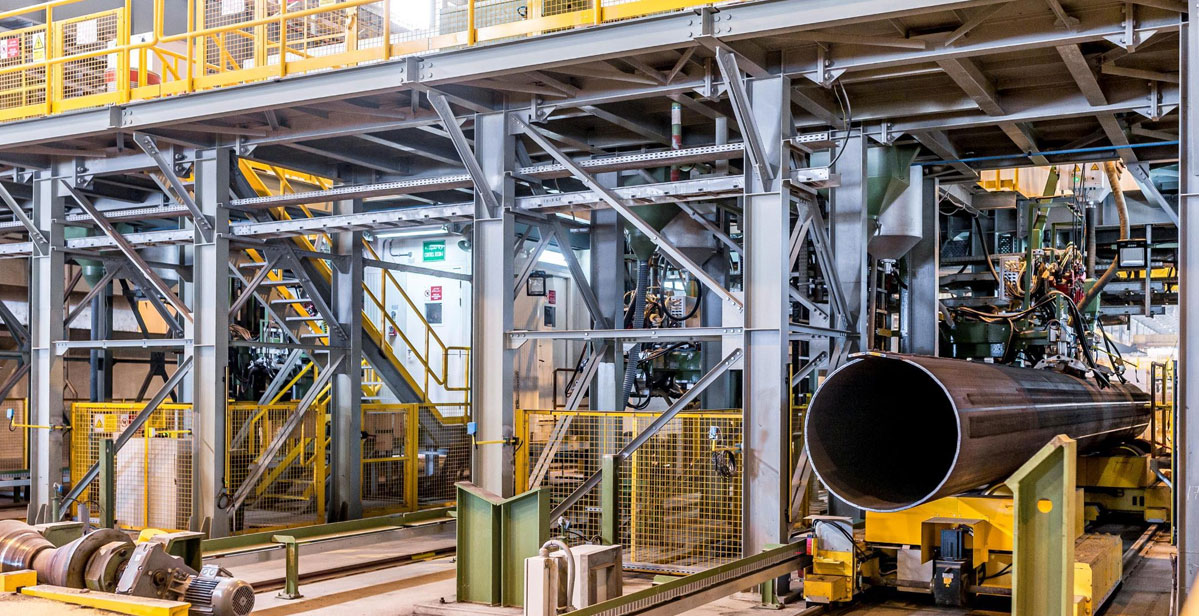 DSAW OutsideWelding
3 Outside Welding Lines (SAW) – with 4 to 5 welding heads for efficient single pass welding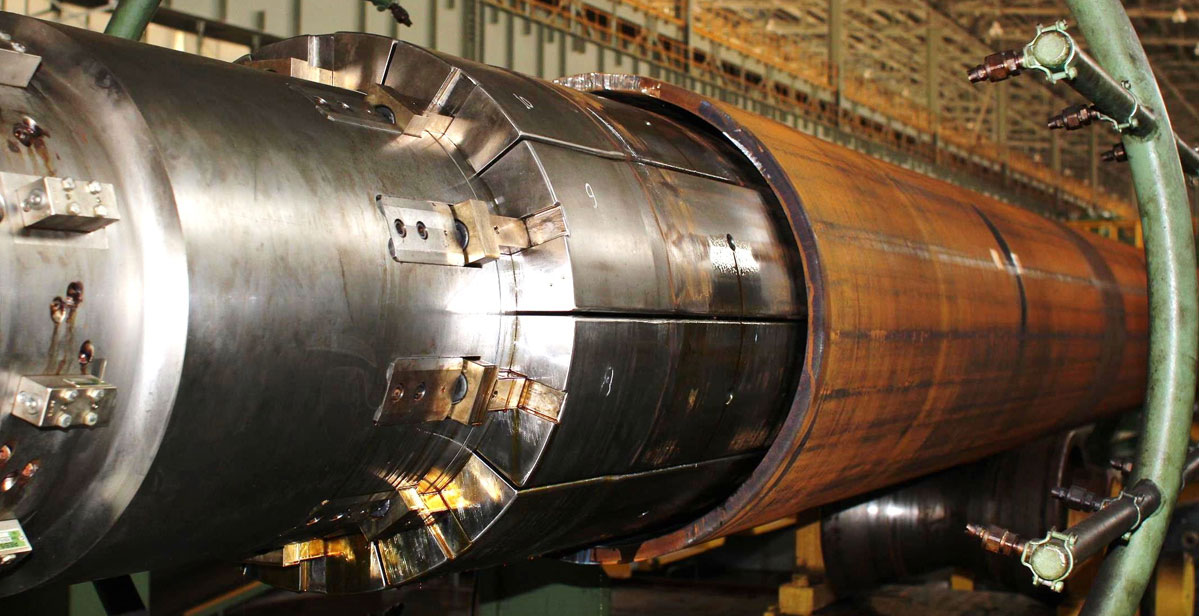 Mechanical Expander
Pipe Sizing and removal of residual stress after cold forming by Mechanical Expander with pre-wash,wash unit for all sizes from 18" up to 56Dia.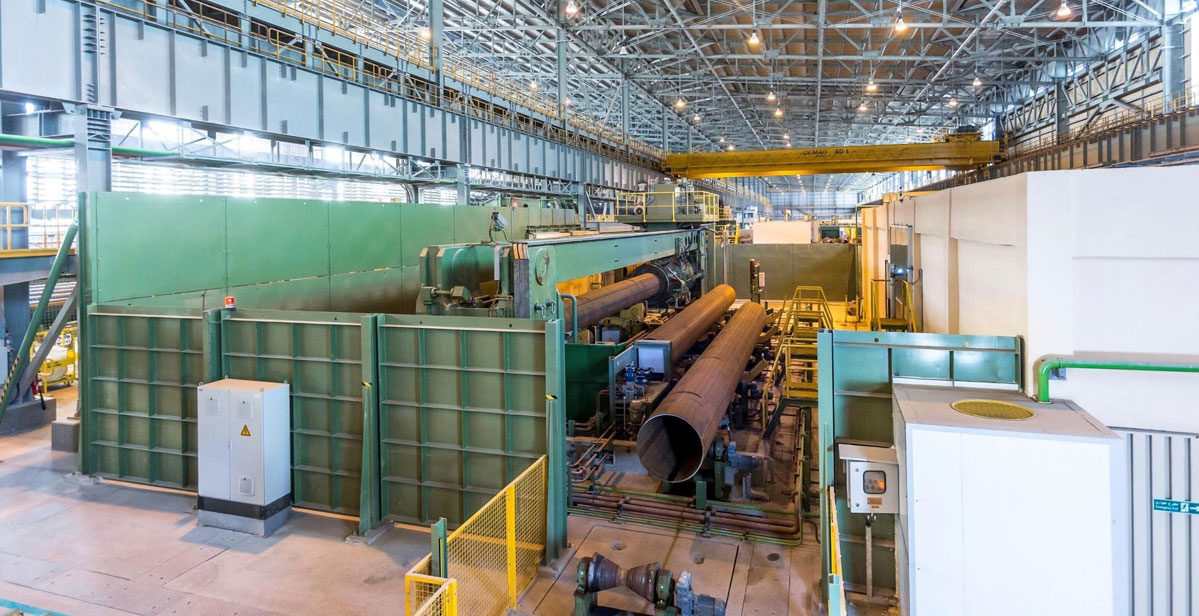 Hydrostatic Testing
Hydrostatic Testing up to 65 MPa (650 bar) pressure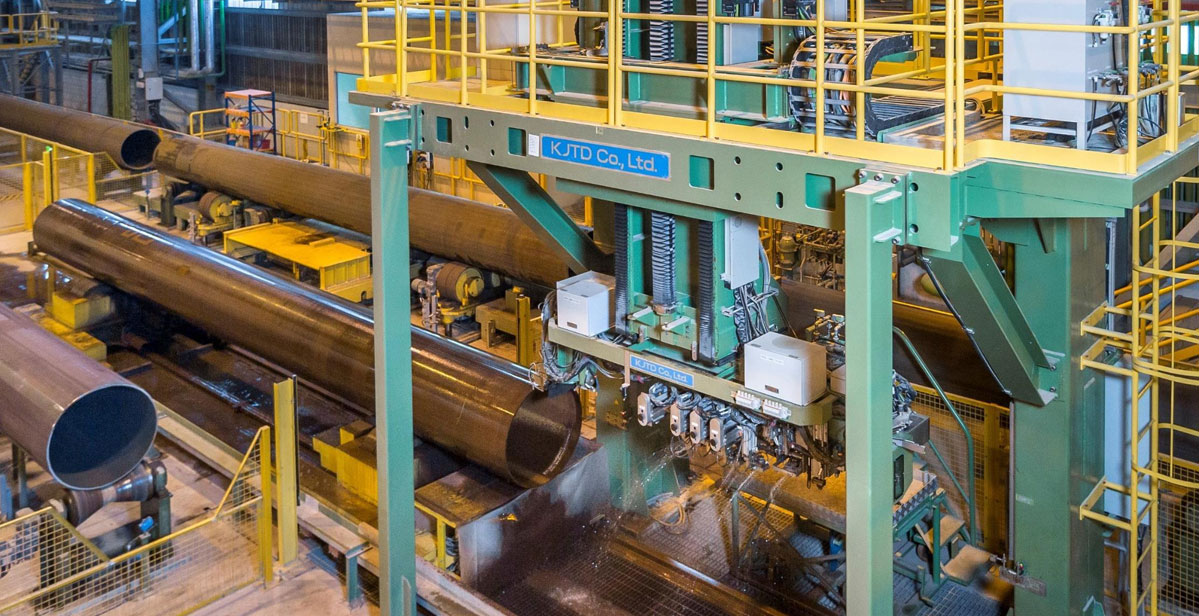 Non Destructive Testing
Phased Array Automatic UT Line (patented design from JFE Japan) – 2 units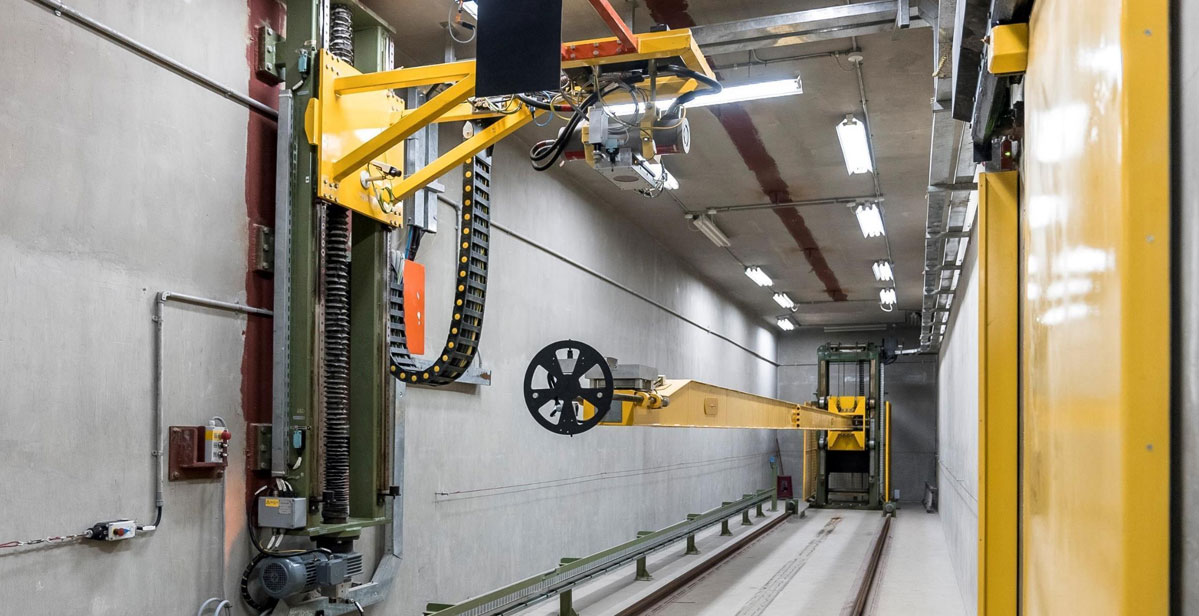 Non Destructive Testing
Radiographic Examination – 3 units 12 meter RT bunker for fully digital imaging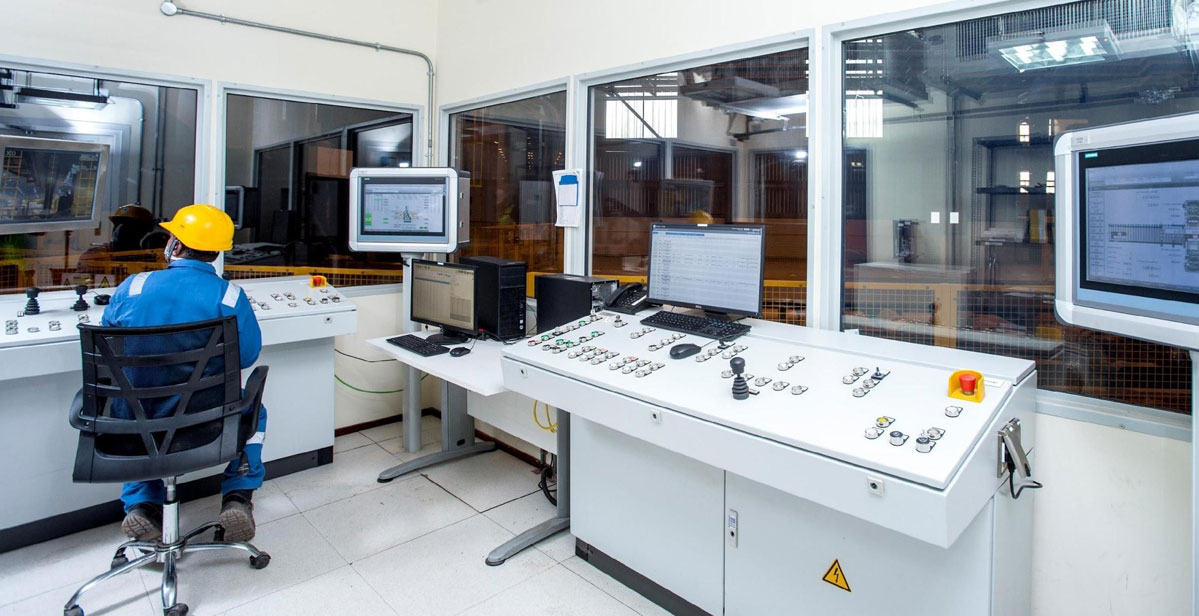 Smart MES 4.0 Process Automation
Industry 4.0 compliant:
AGPC firmly believes in R&D and innovation and is always enthusiastic to adopt the world's latest technology. All plant processes are connected through Smart Manufacturing Execution System (MES 4.0) that executes, monitors, tracks and reports operations on the plant floor in real-time. Pipe traceability and real-time data such as machine running, standby, stop, overload, malfunction, scrap, waiting, setup, production, maintenance, signals, machine status and sensor measurements are collected by fully automated Smart Devices using artificial intelligence and machine learning. Guaranteed total quality control and traceability throughout all steps of the manufacturing process.
This is Pipe 4.0
Dimensional Control
Fully automated dimensional control with laser measurement for OD / ID / WT / ovality and length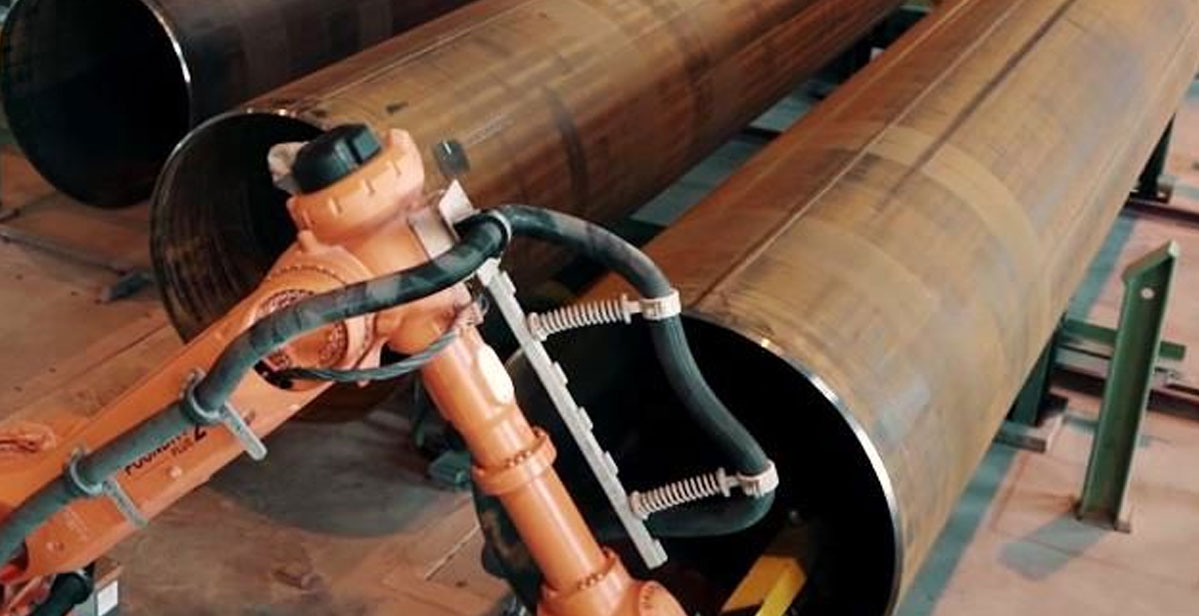 Automatic Marking & Mill Varnish
External varnish for temporary rust protection and pipe end protection as per client specification.Automatic internal or external marking by robot on pipe inside and / or outside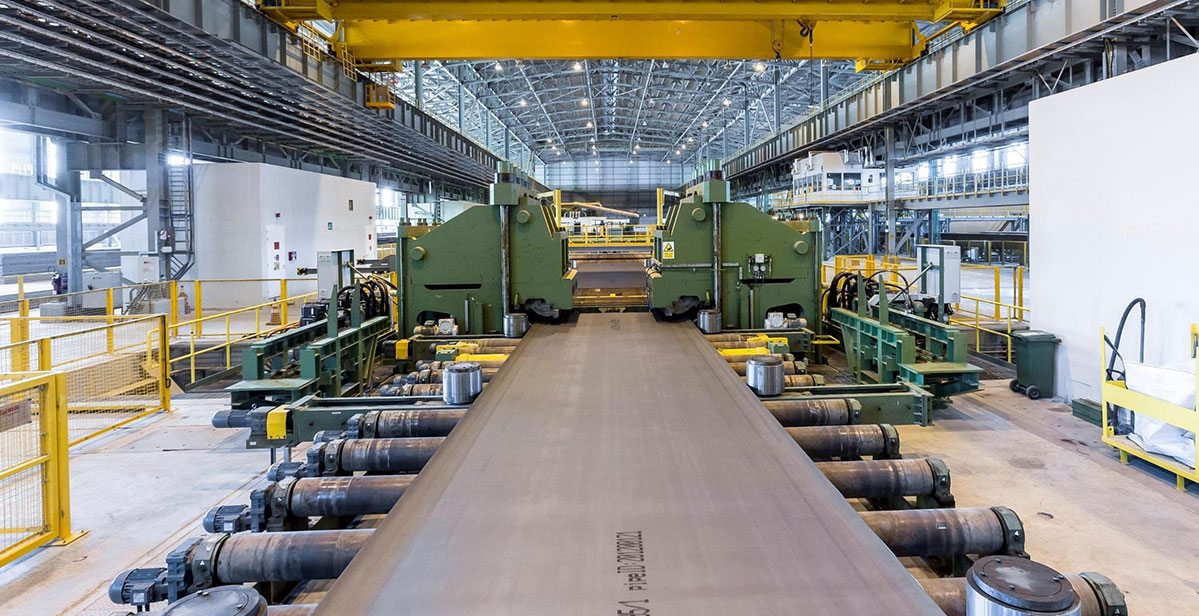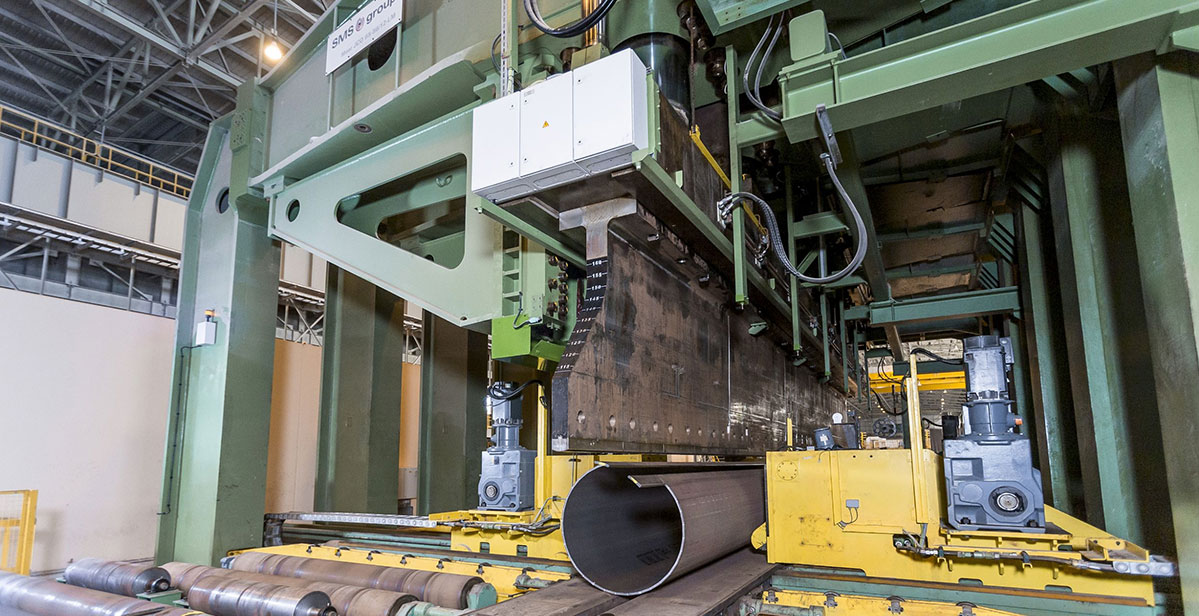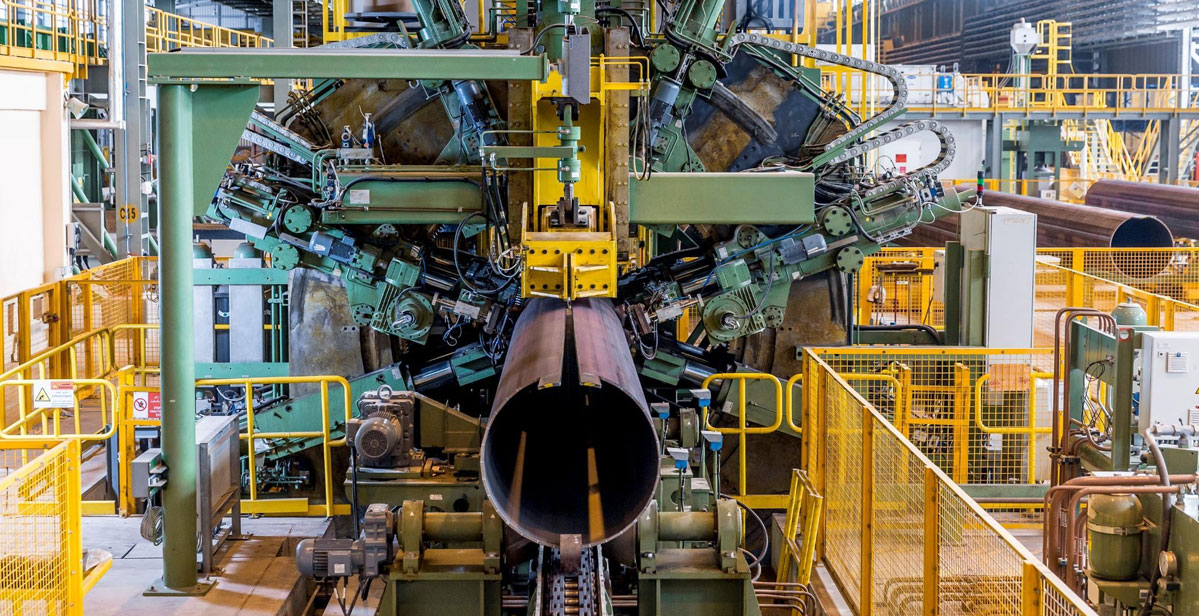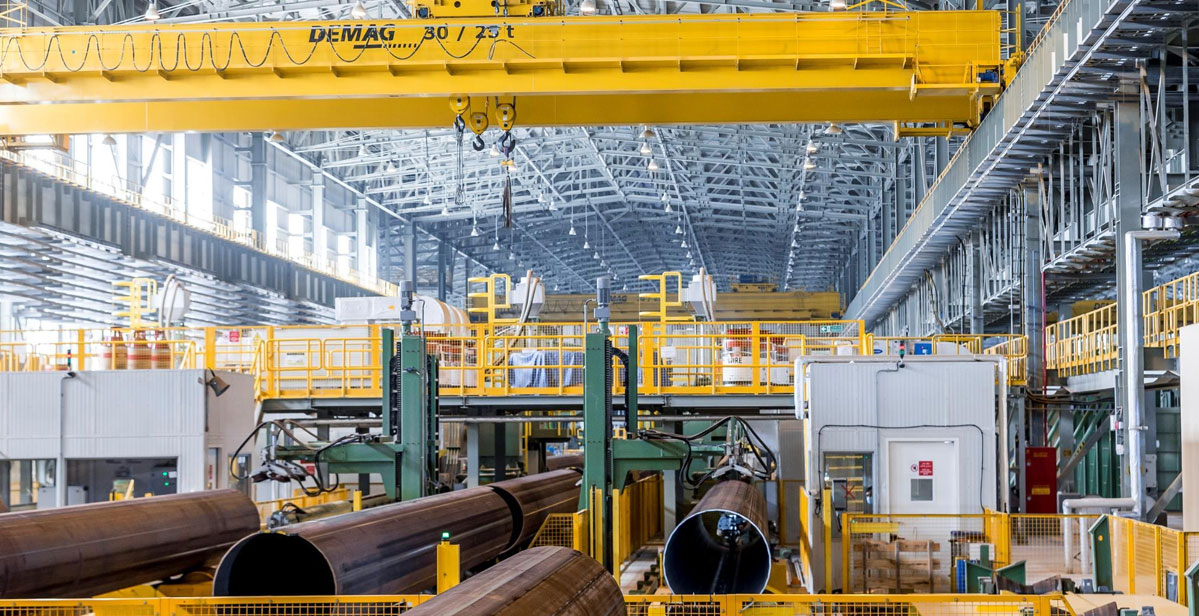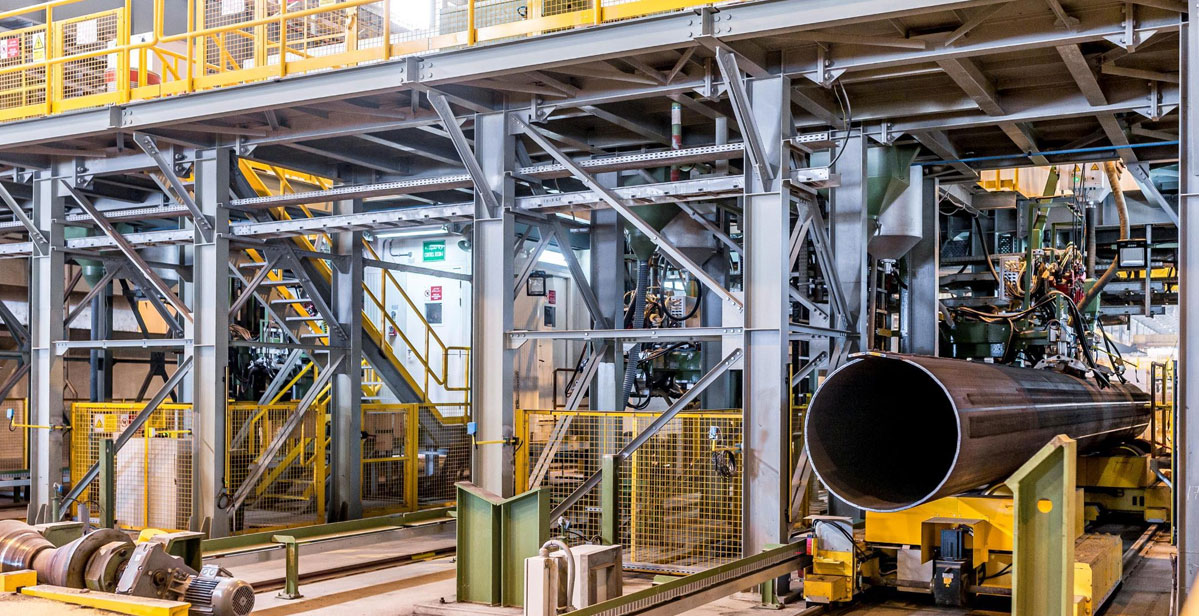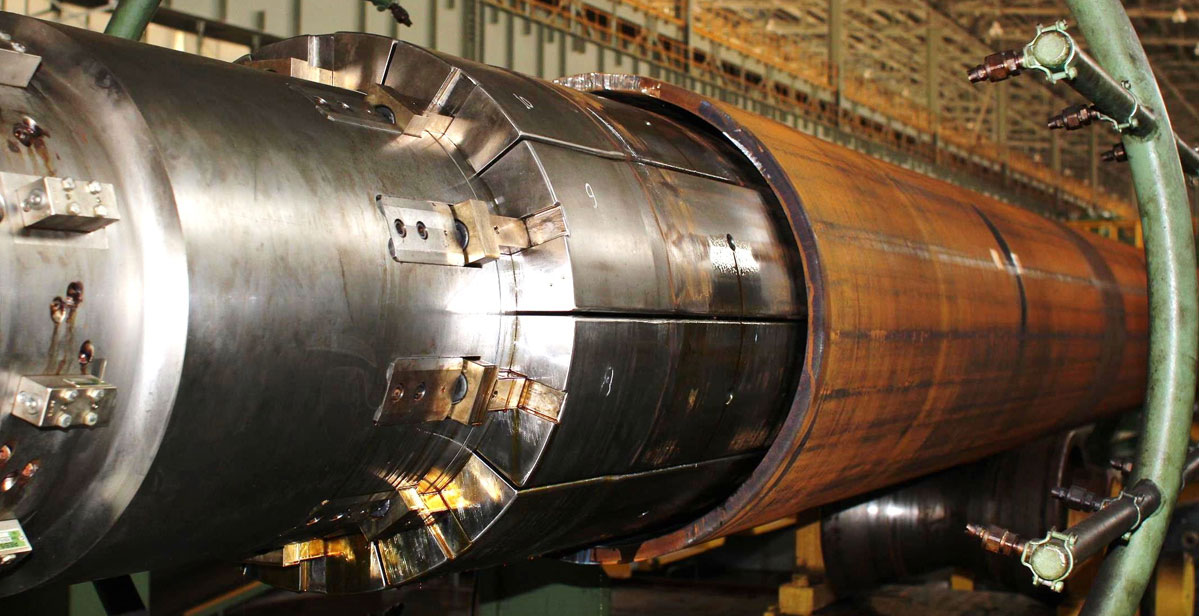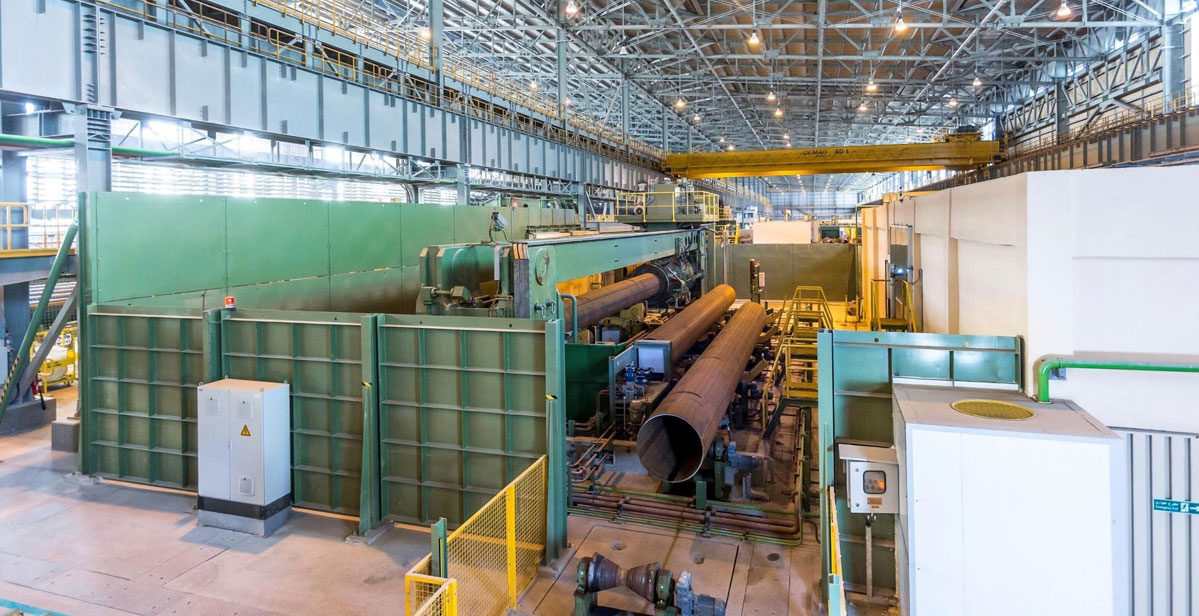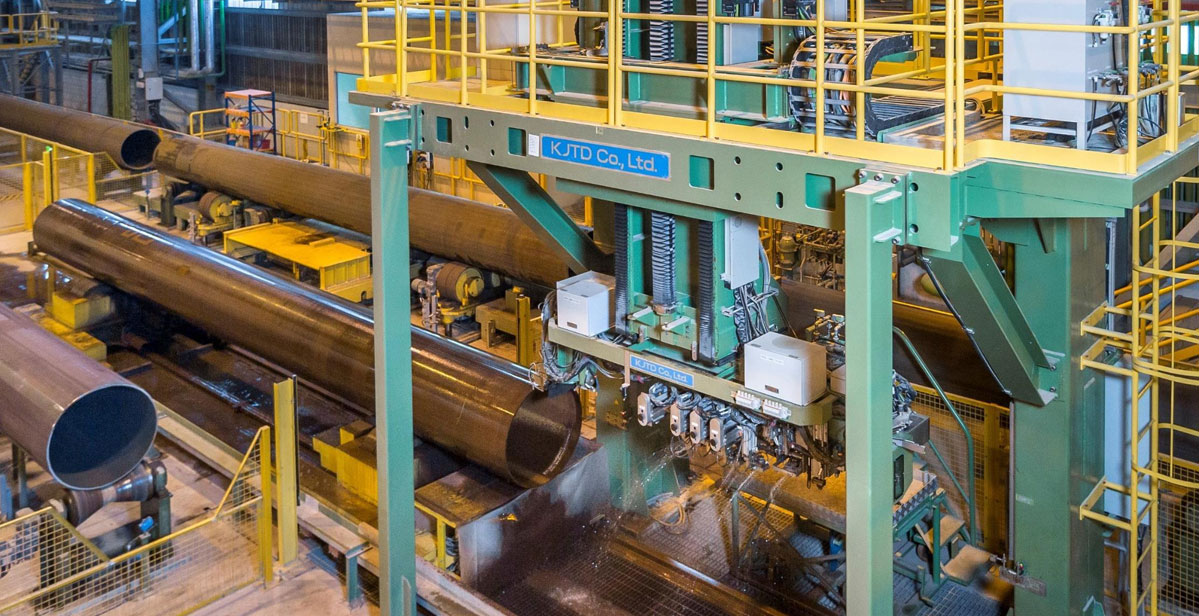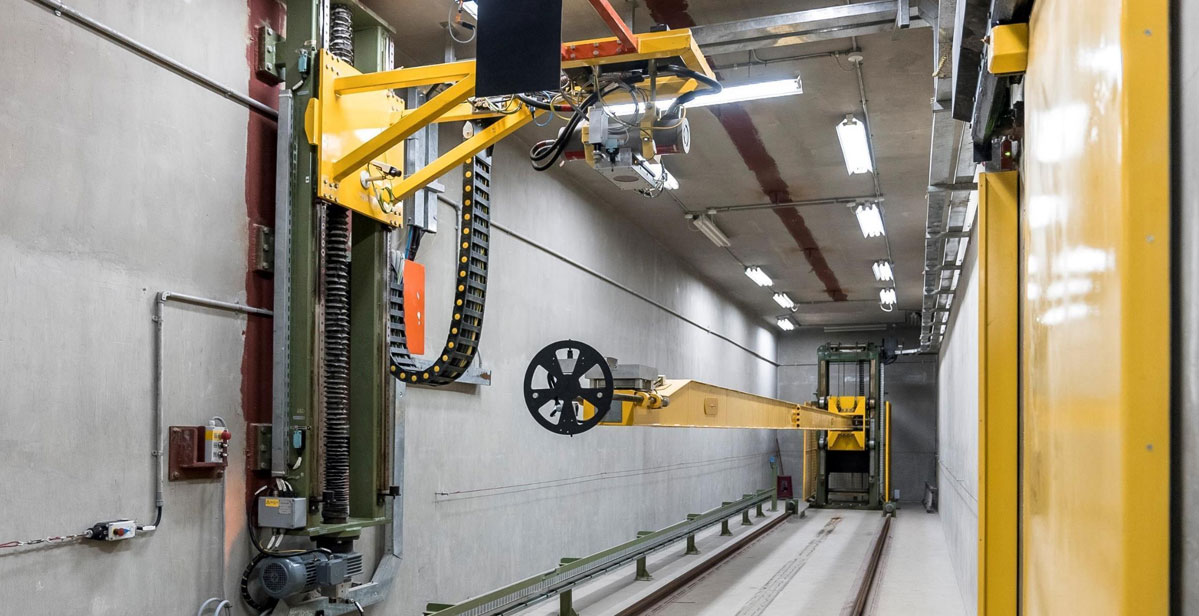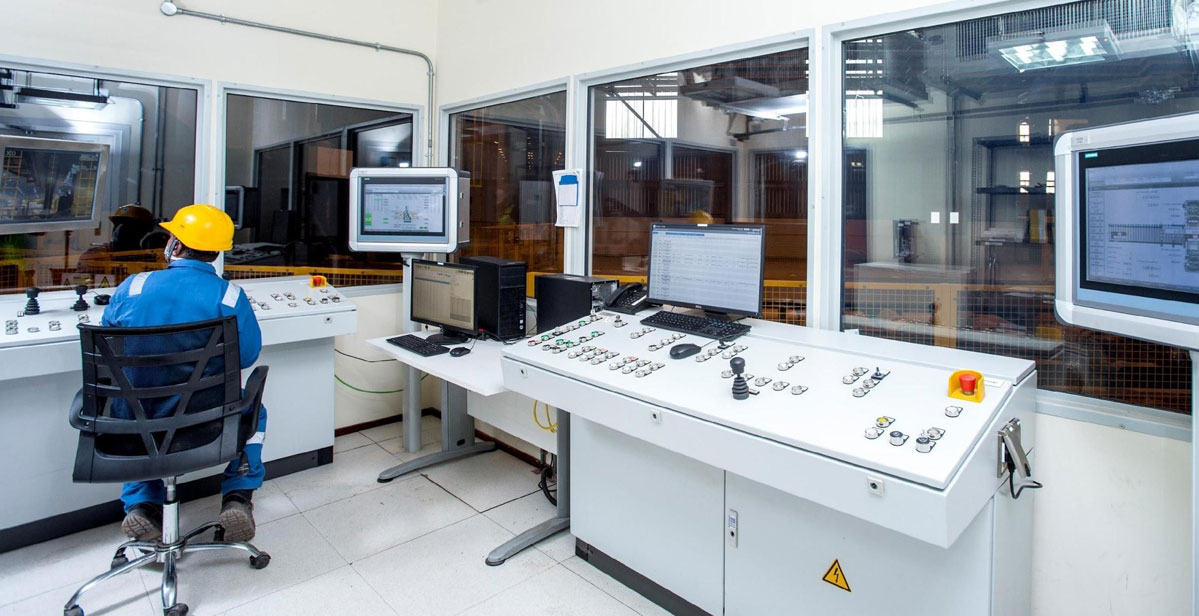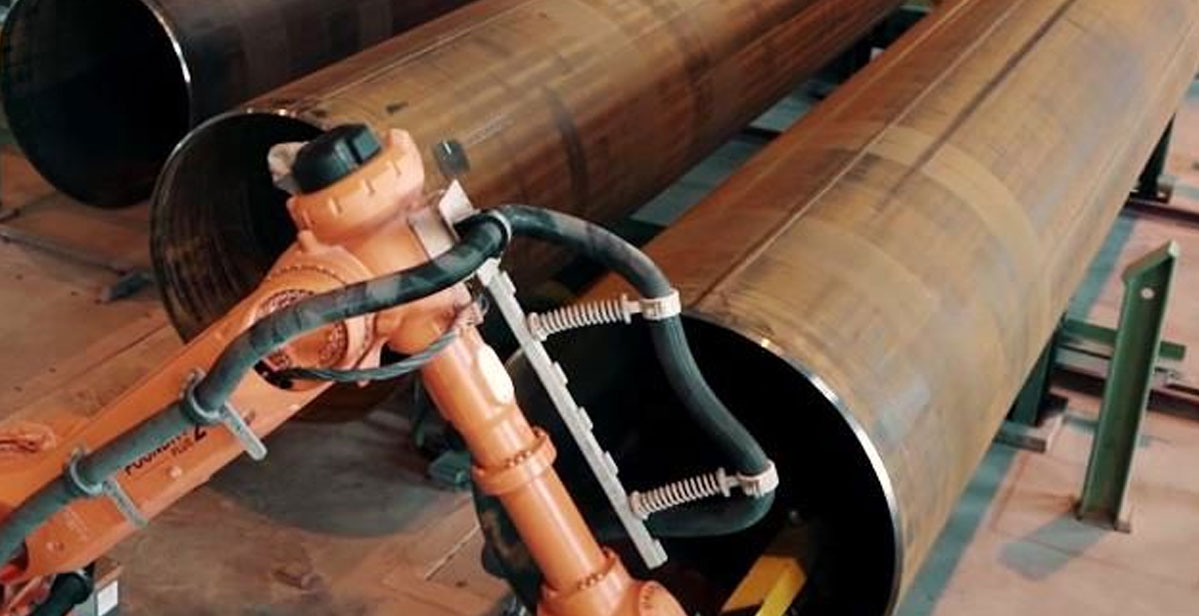 ACCREDITATIONS
AGPC is committed to protecting the environment and community and providing a safe and healthy workplace for all its employees, contractors and stakeholders.
Read More