MADE IN UAE
Al Gharbia is a joint venture between three partners: Senaat, one of the UAE's largest industrial investment holding companies, JFE Steel, the 8th largest steel manufacturer in the world, and Marubeni Itochu Steel, provider of commercial and logistical support to some of the world's largest oil and gas companies. Each of them makes a distinct, invaluable contribution to the project.
Established in May 2015, AGPC is one of the most technologically advanced Longitudinally Submerged Arc Welded (LSAW) Pipe manufacturer in the world and one of the first large scale manufacturers to embrace industry 4.0.
MORE ABOUT US
OUR SOLUTIONS
We are leaders in manufacturing specialised pipelines, bringing with us a 45 year-old acclaimed Japanese tradition in our development capabilities.
SIZE RANGE & MATERIALS
SIZE RANGE
Outside Diameter OD 18-60 inch

Wall Thickness WT 9.53 – 44.50mm (6.35 – 8.7 mm by agreement
MATERIAL GRADES
Linepipe to API 5L Grade B to X80 non sour / Grade B – X65 sour + client speciation DNV GL –ST-F101 / IOGP S-616

Conductor to API 5L

Structural to EN 10025 . 10225 / API 2W / 2H , ASTM A572 and other equivalent grades with YS 275 - 500 MPa (36 – 80 ksi)
PIPE GRADES
API 5L

API 2B

EN 10219

ASTM A252
LINEPIPE
API 5L Grade B to X80 non sour
API 5L Grade B – X65 sour including SSC / HIC to NACE MR 0284
DNV GL –ST-F101
IOGP S-616
Application

Offshore and Onshore Transportation for Oil, Gas and Fluids
STRUCTURAL PIPE
Material Grade EN 10025, 10225 / API 2W / API 2H , ASTM A572 and other equivalent grades with YS 275 - 500 MPa (36 – 80 ksi)
Pipe to API 2B / EN 10219, API 5L mod., ASTM A252

Structural tubulars for offshore platforms, jackets for offshore wind farms, tubular piles used for construction of jetties and marine loading facilities Structural elements in civil engineering projects (bridges , airports , stadium)
Industry 4.0 compliant:
AGPC firmly believes in R&D and innovation and is always enthusiastic to adopt the world's latest technology. All plant processes are connected through Smart Manufacturing Execution System (MES 4.0) that executes, monitors, tracks and reports operations on the plant floor in real-time. Pipe traceability and real-time data such as machine running, standby, stop, overload, malfunction, scrap, waiting, setup,
production, maintenance, signals, machine status and sensor measurements are collected by fully automated Smart Devices using artificial intelligence and machine learning.
Guaranteed total quality control and traceability throughout all steps of the manufacturing process. This is Pipe 4.0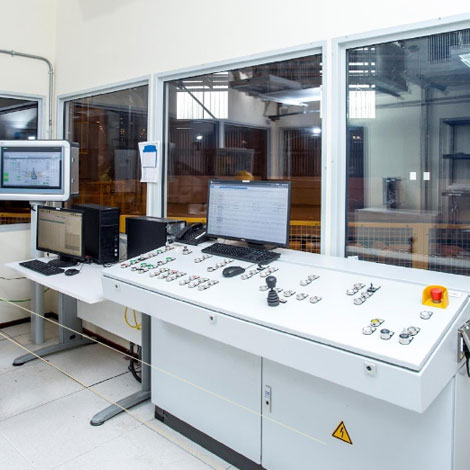 PRODUCTION FACILITIES
The plant is equipped with the most advanced production and testing technology from Europe and Japan, including a state-of-the-art automated pipe manufacturing line, a 2nd generation JCO® pipe forming press, a Manufacturing Execution System (MES).
Read More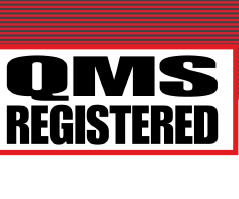 ACCREDITATIONS
AGPC is committed to protecting the environment and community and providing a safe and healthy workplace for all its employees, contractors and stakeholders.
Read More