PLANT DETAILS
AND CAPABILITIES
The plant is equipped with the most advanced production and testing technology from Europe and Japan including a state-of-the-art automated pipe manufacturing line, a 2nd generation JCO® pipe forming press, a Manufacturing Execution System (MES), 3 inside / 3 outside welding lines, automatic phased array ultrasonic testing, dimensional controls and extensive in-house testing facilities.

240,000 TONS PER YEAR

AN AREA OF 200,000 M2

LOCATED IN KIZAD,
AL TAWEELAH

A WORKFORCE OF
370 EMPLOYEES
PRODUCT RANGE
Line Pipe
API 5L Gr. B up to X80, DNVGL ST-F101, EN 10208-2 for sour and non-sour service as well as on and offshore applications.

Additional services provided: internal and external coating, induction bends, storage and logistics.
Structural
API 2B / ASTM 252 / EN 10219 with material grades API 5L / API 2W/2H, EN 10025, EN 10225 or equivalent.

Tubulars for offshore oil & gas construction, wind energy, foundation and civil construction.
Conductor
API 5L, plain end for wellhead casing.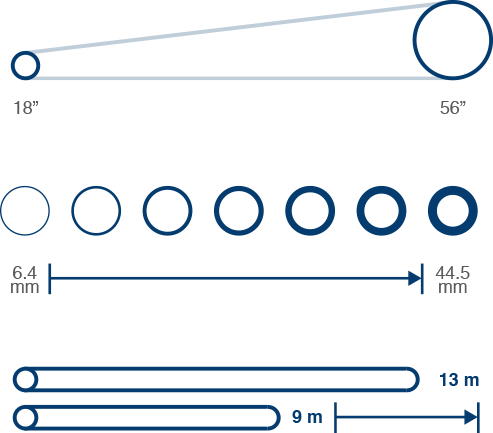 SIZE RANGE
Outside Diameter: 18" – 56"

Wall Thickness: 6.4 mm – 44.5 mm

Pipe Length: 9 – 13 meters

OD / WT combinations depending on yield strength
TESTING AND
QUALITY ASSURANCE
State-of-the-art in-house testing facilities and research and development capabilities including a fully equipped laboratory for corrosion testing to NACE TM284 (HIC / SSC / SOHIC) and client specifications. AGPC plans to achieve ISO 17025 accreditation soon.